We are dedicated to preserving the memories of generations which have come before.
Before your memories in those decades old film, video tapes, slides, and negatives fade, bring them to us to digitize and put on a solid state device which will preserve them. We produce all conversions in-house in Decatur, and never ship to another location.
Please call for a specific appointment so we will be available when you come in.
---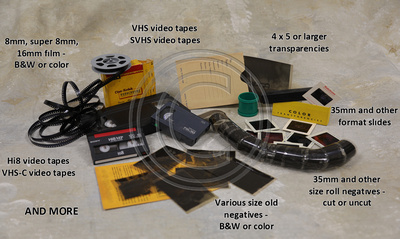 Picture2